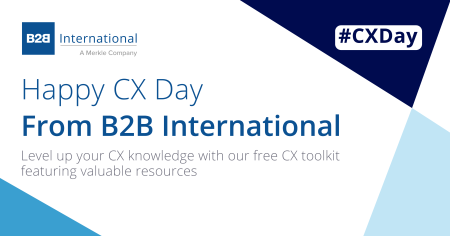 Through our recent research, we have found that customer experience remains the number 1 priority for B2B organizations. We understand how important it is to create customer-centric strategies, and help our own clients bring the voice of their customers into the heart of their business through tailored customer research programs.
As a result of us placing great importance on customer experience, not only internally but for our clients, we wanted to celebrate CX Day by putting together a CX toolkit; a resource hub full of CX blogs, videos, frameworks and more, to help inspire you as you plan ahead for 2021…
[Webinar] Putting the B2B Customer Front and Center: A Holistic Approach
Dive deep into what drives a successful customer-centric business strategy that puts the customer's needs, wants, and communication preferences at the centre of the buying process.
[Article] Customer Satisfaction Surveys & Research: How to Measure CSAT
An in-depth guide on how to carry out effective customer satisfaction surveys that give you an invaluable measure of customer loyalty.
[Video] How to Use Kano's Model of Customer Requirements to Understand the Three Levels of Customer Needs
By understanding threshold factors, performance factors and delight factors, you can develop valuable offerings that meet and exceed customer needs and beat the competition in your market.
[Article] Business Strategies Post-COVID: Customer Needs, Social Responsibility and D2C Business Models the Top Trends
A report taken from our Global Tracker research, find out what customer strategies are front and centre in a world post COVID-19.
CX Day Toolkit
Customer Needs, Social Responsibility and D2C Business Models the Top Trends Post-COVID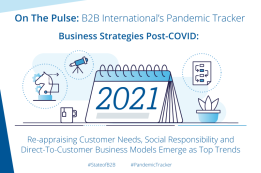 [Video] CX – More Important Than Ever in Times of Uncertainty
A podcast episode with a customer service and CX expert, Shep Hyken. How do brands manage customer experience in times of crisis, and why is it more important than ever to develop a customer-first mindset?
[Article] Why Investing in Digital Transformation is Key to Meeting the Growing Demand for Digital Experiences from Today's B2B Decision-Makers
Taking research from our Global Tracker, this report focuses on the importance of digital transformation in providing a strong customer experience.
[Article] Beyond Customer Satisfaction
Satisfying customers is a means to an end. Read why going beyond customer satisfaction and aiming for customer retention is the most important issue to focus on.