Masterclasses from B2B International
B2B International is the world's leading specialist business to business market research consultancy. Over the last two decades it has carried out 3000 projects covering all industry verticals. It has offices in the UK, Düsseldorf, New York and Beijing. The experiences gained are shared in Masterclasses run by senior consultants at B2B International.
---
#1 - Masterclass on the fundamentals of market research

Understand the different sources of internal and external knowledge
Learn how to be more effective in researching secondary sources (desk research from media, competitors etc.)
Understand the role of primary research and where it should be used (both from the market and from colleagues)
How to take a structured approach to discovering what really matters to customers and to exploit competitor gaps
Understand the basics of customer experience and what drives excellent CX
Understand the fundamentals of segmented marketing & how research helps in defining/executing a segmented plan
Understand the customer journey and its component parts (touchpoints)

Practical skills
How to ask questions that get to the heart of the matter (questionnaire writing and interviewing)
How to interpret different types of market research data (quantitative and qualitative)
Spotting trends and how to separate trivia from more fundamental insights
Joining the dots: How to derive learnings from different pieces of knowledge
How to effectively communicate insights to others (both written and verbally)
Issues to bear in mind in B2B market research
Understand how promotional campaigns can be assessed using market research methods
Understand basic metrics for measuring customer experience, including standard measures and metrics

Using market intelligence to build your organisation
Understand the role of brand in supporting effective marketing and positive customer experiences
Learn how brand performance is measured in B2B markets
Building CVPs for customers that are appropriately targeted and which highlight key segment / customer needs
Understand benchmarks and goals against which customer experience can be measured both within and outside your organisation
Understand the factors that attract customers to do business with you in the first place
Understand the factors which keep customers happy in the longer term
Developing new ways to enhance customer experience
---
#2 - Masterclass on business-to-business marketing

Overview & introduction
What is b2b marketing
Life cycle and b2b markets
The purpose and role of the 4 Ps within marketing
The 4 Ps and SAVE in b2b markets and b2c markets
The role of marketing and the 4 Ps in a B2B company

Product
The core product – features, specifications, range
The extended product – service, bundling, the interaction between the core product and the extended product
Intangibles
Using market research to define the product that is needed
Differentiating the product
Product requirements in Western and Eastern markets
How to write a customer value proposition (CVP)

Price
Types of pricing strategy – penetration pricing, value pricing, bundling, debundling etc.
Calculating your optimum price – an overview
Avoiding commoditisation
Pricing strategies in Western and Eastern markets

Place
Geography, decision maker, channel and other aspects of place
Building a market map
Direct versus indirect channels – pros and cons
Channel strategies in Western and Eastern markets
Value chain analysis

Promotion
Promotional strategies and tactics
Promotional messages
Promotional channels
Branding and positioning
Guerrilla marketing

Segmentation
Firmographic, behavioural, needs and psychographic segmentation possibilities
Developing segmentation strategies that work in B2B companies

Useful frameworks
SWOT
Value Equivalence Line
Directional Policy Matrix
---
#3 - Masterclass on specialist market research skills

The use of market research in building businesses
Learn how market research feeds into different business models and frameworks
Learn what market intelligence can (and cannot) find out that will help your business grow

Using market research to segment markets
Types of segmentation approach (firmographic, behavioural, and needs based)
Statistical techniques used in segmentation research
Successfully using segmentation within your organisation
Bringing segments to life

Using market research to improve a brand position
Brand health monitoring
Using tracking studies to measure brand health
Using market research to establish brand positioning
Measuring brand equity

Using market research to improve customer satisfaction and loyalty
Pulse surveys versus annual surveys to track satisfaction and loyalty
Questions to determine satisfaction and loyalty
Using statistics to dig deep into drivers of satisfaction and loyalty

Using market research to achieve optimum pricing
Sources of market intelligence on business to business pricing
Van Westendorp analysis and its role in B2B marketing
Gabor Granger analysis and price elasticity
Using MaxDiff to establish what is valued in an offer
Using conjoint analysis to determine optimum prices
Using SIMALTO to determine optimum prices
Brand price trade-off analysis

Using market research to enter a new market
Techniques for measuring market size
Identifying trends and growth opportunities
Researching the competitive landscape

Using market research for launching new products
The use of qualitative research for screening new ideas
Developing success criteria for new products
How to test prototype and new products
---
The lead trainer
The lead trainer on all the Masterclasses will be Paul Hague. Paul is the founder of B2B International and an expert on business to business marketing and market research. He is a Fellow of The Market Research Society, and the author of books on industrial branding, questionnaire design, presentation skills, and sampling and statistics. He has managed more than 2000 market research projects in his career. He is an expert trainer bringing the subject to life with case studies and examples.
Paul will be joined in some of the sessions by colleagues who are experts in specific subjects.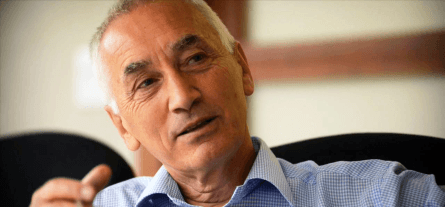 ---
How to book
The fee for each two day Masterclass is £850 (early bird discount – £750 if booked by 28th February 2017).
If two people attend a Masterclass from the same company, the fee for the second person is half price – £425 (or £375 if booked by 28th February.
---