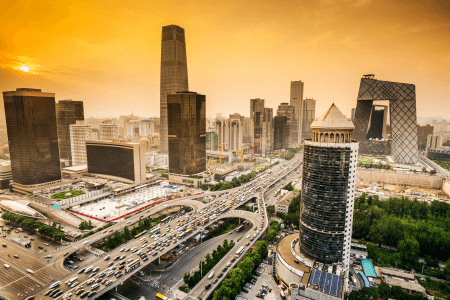 We have moved! B2B International's Asian Headquarters has recently moved to expand the in-house fieldwork capacity. The new office is situated in the centre of Beijing boasting a capacity of over 30 fieldwork researchers. This makes it the largest b2b in-house fieldwork centre in Asia.
The new facility is led by Head of Asia Pacific Stephanie Teow, and supported by 30 experienced interview consultants, fieldwork supervisors and fieldwork managers. Fieldwork manager Joyce Gao is responsible for overlooking the daily operations in the new office.
With the in-house fieldwork and research team growing fast, B2B International continue to provide high quality research data collection in both China and the rest of Asia. The team specialises in telephone interviews, face to face interviews, online surveys, focus groups and ethnographic research.
The in-house database holds over 50,000 contacts, allowing speedy and targeted interviewing across many different sectors including automotive, construction, energy, engineering, food and drink, healthcare, IT, retail and consumer, manufacturing and transportation.
The new office and fieldwork centre allows B2B International to continue to provide the very best survey data and consultation, ensuring its international clients continue to receive world class market research.