Our market entry strategy and research services allow us to guide our clients through the practicalities of the start-up process and develop a custom B2B market entry strategy.
For any businesses entering or expanding into new markets, or releasing new products, developing an effective market entry strategy using the findings from detailed market research mitigates risk.
By carrying out detailed market entry research, businesses are able to reduce the likelihood of making costly mistakes but preparing for, and anticipating the challenges of the market.
The benefits of our market entry research
Effective market entry research provides businesses expanding into new marketing with numerous benefits that stem from the strategic foresight and comprehensive understanding market entry research affords.
Optimization of resources – Businesses are able to understand the most promising channels and segments of the market, allowing them to focus their efforts and allocate resources accordingly.
Reduction of risk – Problems that could potentially arise can be anticipated and identified, helping to reduce the risks associated with expansion into new markets.
Effective strategies – Tailored market entry strategies can be formulated as businesses have a better understanding of the target audiences' preferences and needs.
Informed decision-making – Possibly the most significant benefit comes from the detailed insights market entry research affords. Businesses are able to make decisions based on analysis of data, rather than just assumptions.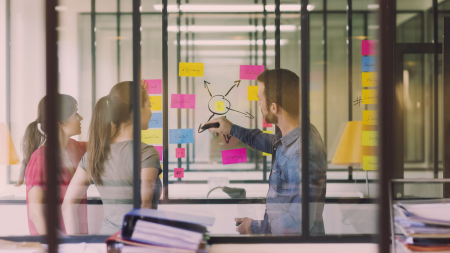 Our market entry strategy research services
Business development tours
B2B International will research, identify, screen and select target companies for a series of client meetings to be held over an intensive business development tour lasting 1-2 weeks. The main objective of the tour is to provide an overview of the potential opportunities existing in the market, to establish first contact with potential partners/customers and to provide justification for greater investment in the market.
Sales representation
Having validated the existence of the opportunity, B2B International can assist companies in the initial phase of business development by carrying out prospecting visits on the clients' behalf, developing relationships with local partners and proving regular progress updates. Our sales representation service gives clients a springboard into the market, without the considerable costs of setting up a local entity.
Partner selection & auditing
In some cases, entering through local partners and agents is preferable to setting up a local entity. B2B International can help with identifying and screening appropriate local partners, and can also provide regular auditing of chosen partners during the initial phase of the relationship.
Office set-up and legal consultancy
For companies that have made the decision to invest in a local entity, B2B International will work with lawyers, tax specialists and local authorities to assist with every aspect of the business set-up process, including:
Business registration
Office selection
Financial and tax issues
Staff recruitment
Our clients find our market entry research services particularly useful in developing countries such as China.