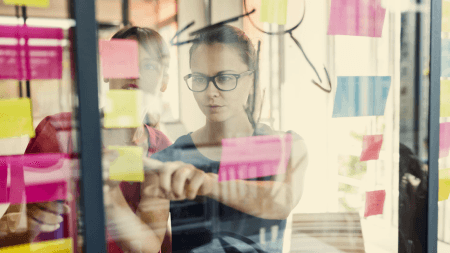 Customer journey mapping is an excellent tool to help an organisation redesign its customer experience. It can help an organisation piece together the current structures and processes affecting the customer and, by listening to customer feedback, identify gaps from the ideal experience. However, customer journey mapping is not an easy process, and getting it wrong can ultimately leave you with a lack of direction. Below are 5 tips to ensuring a successful project:
What does success look like?

You need to be upfront and clear about what your true objective is for undertaking the project, and this needs to be aligned within the business. This makes sure that the customer journey mapping work stays focussed. Customer journey mapping can capture a wide range of information, and therefore it is important that the ultimate goal is kept in mind during the initial planning stages.

Identify complexities early

You need to think about your business and whether any intricacies in the way you operate will affect the journey mapping process. For example, different product groups or different customer segments may have different journey maps. The journey mapping exercise needs to take these into account, and it could be appropriate to design different journey maps to take these into account.

Preparing for the workshop

Ahead of the workshop, enough groundwork needs to be done to make the customer journey mapping exercise run smoothly. You may want to hold stakeholder conversations ahead of the workshop to make sure there is internal alignment. You also need to ensure all of the right people are going to be present at the workshop – a healthy cross-section of different teams who are knowledgeable about the customer. You also want to have the right exercises in place that will ensure your output contains everything you were looking for.

Validating the customer journey map

As well as gathering the internal view, it is important to speak with customers to learn more about the processes from their experiences. It is often only necessary to do a small number of depth interviews to achieve this. Again, looking back at 'what does success look like' will inform the design. You may only need to speak to customers about a certain element of the journey, or speak to certain job roles.

Visualising the output

We would recommend that much consideration is given to the final output. Ultimately this is what you and your colleagues will be using to improve the customer experience. There are many creative ways that the map can be visualised – from giant posters, booklets, excel spread sheets or Prezi. It needs to be something that is easy to understand, easily shared and can generate the actions you want.
Examples of customer journey maps