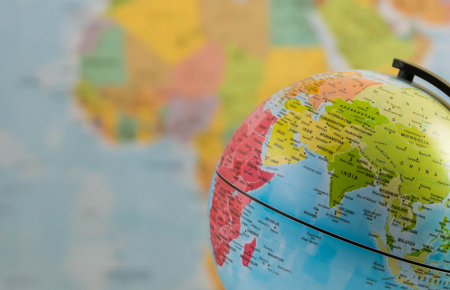 Market assessment and sizing projects are a cornerstone of what we offer at B2B International. Clients often approach us with a need to better understand a potential new market, and what opportunities may be available to them there. As researchers, we are tasked with developing a rich understanding of the new market and how our client might fit into it. Breaking this task into four key steps allows us to gather information from a range of sources, building on our existing knowledge at each step to inform our next lines of enquiry.
Conduct Desk Research

Desk research is a crucial tool at the disposal of any market researcher. The collation of secondary data may begin as a somewhat broad task, as the researcher aims to establish an overall picture of the market: what products and services are currently on offer? Who are the key players in this market? What innovations have changed the market in recent years?

As this picture of the market becomes increasingly vivid, the researcher can become more targeted and specific in their approach to desk research. While it is possible to purchase market reports if these look particularly pertinent, there is a wealth of information available for free which – with a little patience – can be woven together to develop a deeper understanding of the market in question.

When conducting a market sizing project, a researcher can access important figures through desk research, which can later be assessed alongside primary data to ensure validity through triangulation. Additionally, desk research can be used to identify and reach out to industry experts, whose knowledge on the market is invaluable.

Gather Expert Knowledge

It is important, when developing knowledge of a market, to gather a range of views from across the industry. Existing players in the market will, unsurprisingly, have an abundance of knowledge but may be unwilling to share it. Fortunately, there is a range of additional experts that can be drawn upon; these may include product distributors, industry associations, or even academics with a specific expertise in the industry.

In-depth or semi-structured interviews work well for discussions with experts. Certainly, an element of open questioning should be included. This allows an opportunity for the expert to broaden the parameters of the discussion – they may have particular knowledge on trends and challenges that the researcher, through their desk research, is not yet aware of. Interviews in this style allow the interviewer to tailor their questions for the discussion and capture descriptive, complex data.

Conduct Wider Primary Research

The third stage is to speak to the potential buyers in the target market. With a clear grounding of knowledge from desk research and industry experts, the researcher should now have a clear idea of the type of questions they can ask the target audience. It is important to gather their views across issues such as what their needs are, how well those needs are currently being met, and anything they feel is currently missing from or not working in the current market offering.

At this stage, with an appropriate sample size, the researcher can gather some numerical data from the target audience: how large are their companies? What are their current spends on related products or services? Figures such as these, once collected, can be assessed alongside secondary data and information from experts to offer a holistic assessment of the market.

Bringing It All Together

The final stage, after having conducted these three stages of research, is to collate the information and form it into a picture of the market. Returning to the information gathered from all three sources, which assesses the market from a number of important viewpoints, the researcher can build a story supported by a variety of qualitative and quantitative source data.
Readers of this article also viewed:
The Secrets of Assessing B2B Market Sizes
Market Sizing: Is There A Market Size Formula?