Most companies know how to make a noise. Few know how to listen.
Communicating with your target audiences is vital for building brand awareness and drawing people into buying your products or services. What many companies fail to understand is that good communication means listening.
In almost every market there is a huge amount of noise, not just from the competition, but from customers who are shouting loud about the competition's products and services too. However, whilst advertising can be extremely expensive if you get it wrong, advertising research and communications testing has an extremely high ROI.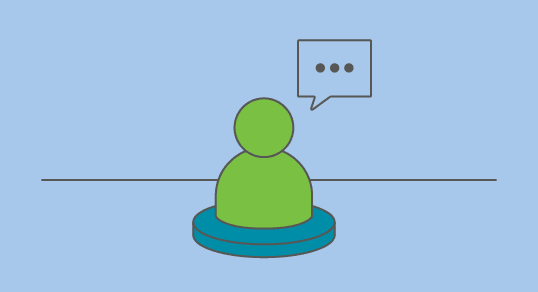 Our solution
At B2B International, our solution is to listen to your customers and potential customers. After all, these are the people who buy or may buy your products, so your communications must resonate with them.
Before we develop a communications strategy, we listen to the market first to work out what that strategy should be. Once the strategy has been developed, we listen to the customers and, either qualitatively or quantitatively, we refine and test the ads through our communications testing research before they are launched.
How we listen
A significant amount of our marketing communications research is carried out in focus groups and depth interviews. Both are excellent tools for digging deep. To find out how awareness is built, we unpeel it layer by layer because, very often, awareness is difficult to pinpoint.
While qualitative research may help find appropriate messages, we often need to have some measurements to tell us whether or not it will be effective. So, we seek to find out what proportion of the target audience think an ad is compelling, relevant, appropriate and clear, and whether the call to action is successful.
With the help of focus groups and one-to-one depth interviews, we take your potential customers through the promotional journey, which begins with awareness, leads to interest, and hopefully results in purchase.
Case study: Choosing an advert
Business challenge
A global company, a manufacturer of basic industrial products, was reviewing six potential adverts which had been developed by its advertising agency. The advertising agency and the client each favoured a particular advert and they couldn't agree which to go forward with.
What we did
Our Communications Testing research began with showing the six potential adverts to a target audience of 100 buyers in business who were selected from an online panel. The ads were shown in rotation and respondents were asked a range of questions about the journals they read, the exhibitions they attend, the websites they visit, and so on. They were also asked to rate the six ads in terms of them being compelling, relevant, appropriate and for their clarity. It is quite telling that, on the back of the research, an advert was selected which neither the client nor the ad agency had chosen because it was considered "boring". However, it featured a customer with a product, and that was what the research proved the market wanted to see. The ad ran and ran for a couple of years with considerable effect.