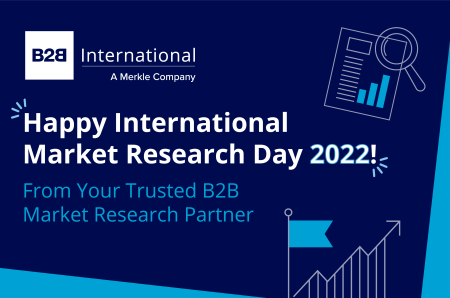 International Market Research Day celebrates the positive contributions made by data, research and insights professionals to guide decision-making by the public, and decision-makers in businesses, charities, and public services.
At B2B International, our aim is simple; to be your trusted B2B research partner, empowering you to grow through insights. Therefore, to mark International Market Research Day, we want to share some of our top research insights from the last year; insights which have helped inspire B2B brands to create meaningful experiences for their stakeholders. Furthermore, we share with you examples as to how our research programs have made a real difference to B2B organizations across the globe.
If you want to subscribe to receive all of our latest research in our monthly newsletter, click here.
Our Top Insights of the Year
How To Connect to Today's B2B Buyer
With an average B2B buyer journey taking over half a year, how can you connect with your buyer effectively, delivering the right message, at the right time, in the moments that matter to them? Download our Research Report, sponsored by Meta, to find out.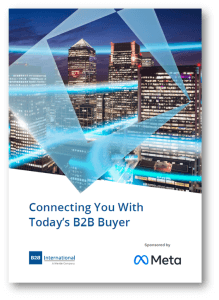 Superpowers 2.0 – The New Shape of Superpowered B2B Customer Experiences
Understand how B2B buyer expectations have evolved over the last year, and which Superpower ingredients are necessary in order to create the ultimate B2B customer experience throughout 2022 and beyond.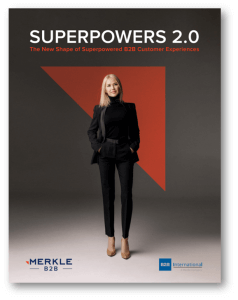 How to Overcome the Challenge of Cultural Bias in Global B2B Research
Find out how consequential the influence of culture is on cross-regional B2B market research and how you can mitigate this challenge across the globe in this latest research report.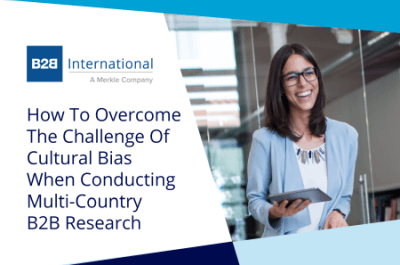 Meta Podcast
Join Nick Hague and his guest Phil Clayton, Client Partner at Meta, on this special episode of the B2B Insights Podcast. They answer the fundamental question: Does the future of relationship building and connecting with B2B buyers lie in the metaverse?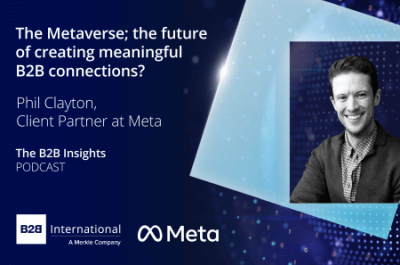 Brand Masters Podcast
Our research has shown that building a strong brand is a key priority for B2B marketers in 2022. We therefore invited some of the B2B Brand Masters onto the B2B Insights Podcast to give you some insights and top tips to help inspire your brand strategy.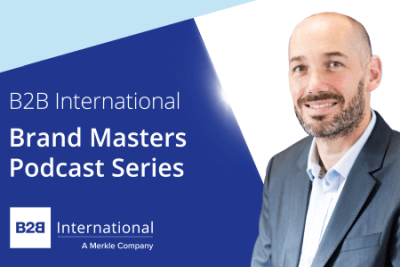 Brand Practitioners Podcast
Now it's time to hear how the principles from the Brand Masters are being put into action by those responsible for driving brand growth in their own organizations. In this Brand Practitioners Podcast Series, we invited brand leaders from organizations across different industries to discuss how they use brand marketing to drive growth and the role research plays in the overall brand and business strategy.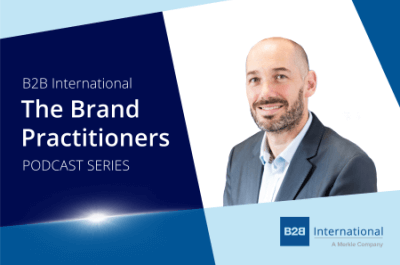 How has Market Research Helped B2B Businesses in the Last Year?
Visa
Hear how we informed Visa's go-to-market strategy and communication of new solutions through persona profiling and buyer journey research, providing deep insights into commercial bank decision makers.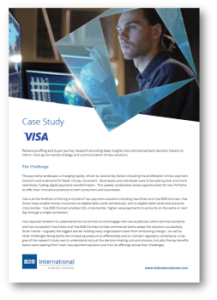 Envirotainer
Hear how Product and Proposition research enabled Envirotainer to optimize their product set, powered by the exclusive insights from both their customers and prospects.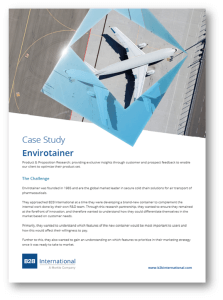 To read more of our recent research reports and infographics, plus listen to webinar recordings and podcasts, head to our Insights Hub.
To find out more about how we can support your organization through tailored research programs, visit our research services pages.