Inspiration & advice from successful entrepreneurs & fast growing UK companies.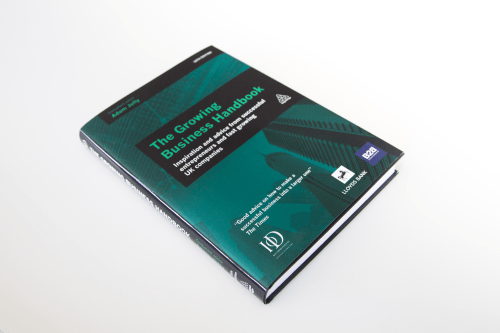 Now in its 16th edition, The Growing Business Handbook is an excellent reference tool for all businesses wanting to grow, filled with vital insights and guidance from middle-market and SME specialists in finance, HR, marketing, innovation, people and IT.
Drawing on a wide range of professional expertise and commerical experience, this new 16th edition is full of practical advice and suggestions about how to maximise your upsides and control the downsides.
Aimed at senior managers in middle-market and SME companies, The Growing Business Handbook takes a look at important issues such as funding, innovation, customer service, business technology and international expansion.
Chapter 6 was written by our very own Matthew Harrison and provides invaluable advice on how to build a brand.