New study provides a unique view on the top trends in B2B markets and key actions required to succeed this year.
As the industry expands and evolves, B2B marketing has become more complex than ever before. B2B marketers are required to be specialists in brand strategy through to activation, responsible for driving value throughout the entire customer lifecycle. They are expected to automate more processes across an increasingly digital, omni-channel ecosystem, while engaging customers in a more personal and relevant way.
As technology disrupts the status quo, customer expectations increase and C-suites require marketers to demonstrate greater returns with more accountable data-driven ROI. Consequently, marketers are hungry for facts to inform decisions and justify actions.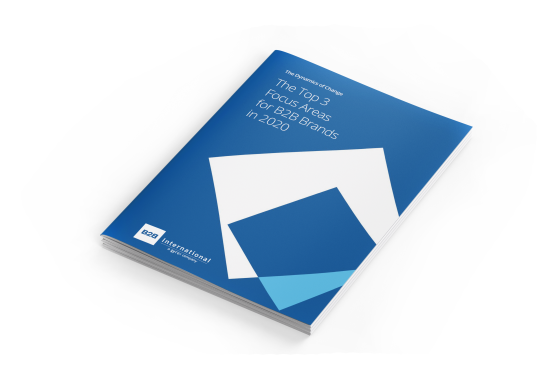 About the Whitepaper
Over the past 6 years, B2B International's marketing pulse has provided marketing leaders of the most influential B2B brands with critical insights on their peers. The most recent study of n=302 B2B marketing and research professionals provides the latest insights on what B2B brands are currently focusing on and the actions required to succeed:
Brand Resonance: Establishing a deeper brand meaning so that customers become emotionally invested as loyalists and brand ambassadors.

Marketing Efficiency: De-siloing and leveraging data to drive digital excellence, resulting in stronger customer lifecycle management.

Customer Centricity: Striving towards customer experience excellence to drive higher customer lifetime value and greater financial returns.
This paper presents the key insights on each of these themes, the impact on B2B brands, and the actions required to be successful.
Get Your Copy
Download your whitepaper now by completing the form below.