Over the past two decades, China has become a hugely important player on the world stage, creating enormous opportunities for Western companies of every size and scale. As specialists in China market research, we help companies to enter the Chinese market, expand their existing Chinese operations or simply identify the opportunities available to them.
Putting China in your hand
Up-to-date and accurate local market intelligence is absolutely key to any successful market entry or expansion strategy, which is why China market research has become one of the most important areas of focus for B2B International. In fact, we have had offices in mainland China since 2006.
Having this on-the ground presence, with bi-lingual English-Mandarin speaking staff, enables us to offer exceptional services, whether you are looking to enter China for the first time, build up or improve your existing business there, or simply exploring the opportunities available.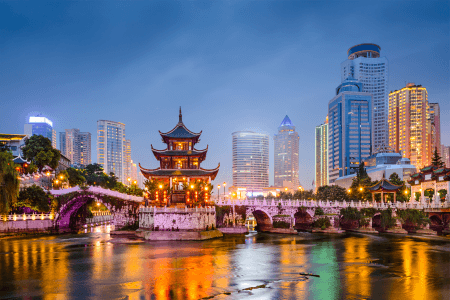 The largest b2b in-house fieldwork centre in Asia
Our office in the centre of Beijing boasts a capacity of over 30 fieldwork researchers, making it the largest b2b in-house fieldwork centre in Asia and central to our ability to conduct market research in China. The office is led by Head of Asia Pacific Stephanie Teow, and supported by 30 experienced interview consultants, fieldwork supervisors and fieldwork managers.
With access to over 50,000 contacts, our China market research team are specialists in speedy and targeted interviewing across many different sectors including construction, engineering, manufacturing, automotive, transportation, IT, healthcare, retail and consumer. Our expertise covers telephone interviews, face to face interviews, online surveys, focus groups and ethnographic research.
Our experience
As the most experienced and specialized business to business market research agency in the world, we have conducted thousands of research projects globally and within China. Unlike many market research companies, everything we do is done in-house.
We tailor everything to suit your specific requirements, and we are committed to providing firm recommendations for action, helping you to make the most informed business decisions possible.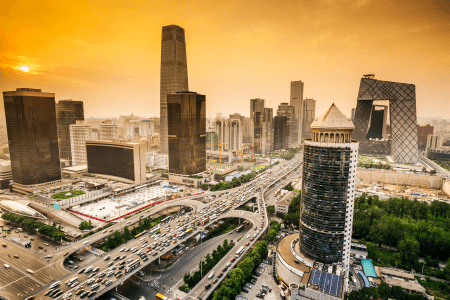 Our services
A typical market opportunity study may encompass: market size; technological trends; regulatory environment; competitive landscape; market structure and channels and future market outlook, and specific questions we may ask on your behalf include:
What is the current or potential size of the market? Is it sufficiently large to be of value?
What is the structure of the market? Are there key segments to target?
What exactly is the target market looking for in terms of core product, service and other intangibles? Will current offerings need to be adapted?
Which are the most appropriate promotional channels and messages to consider?
What is the optimum price point?
What are the channels to market? How should the marketplace be accessed?
These findings will feed into a comprehensive market entry/expansion strategy, including a tactical action plan. This strategy will cover the entire marketing mix of product, price, place and promotion.
Additional China market research services:
Branding research & consultancy
Building a strong corporate brand is essential for differentiating your offering in a market as competitive and potentially lucrative as China; one in which the value of brands has increased tenfold in recent years and where buyers are becoming more brand savvy by the day.
Competitive intelligence
In most markets within China, the competition is fierce and fast-moving, not to mention fragmented. It is, therefore, crucial to have a detailed picture of the entire marketplace in order to understand key competitors' characteristics, activities and strategies.
Customer satisfaction surveys
While customer satisfaction surveys in a country as large and fragmented as China present their own unique set of challenges, the fact remains that measuring and tracking levels of satisfaction with Chinese customers can, as elsewhere, help you win and maintain loyal customers for life.
Pricing research
Fierce price competition is a hallmark of China – perhaps more so than any other market. We offer both competitive pricing studies and price optimization studies, the latter helping you to understand the trade-offs that Chinese customers make when selecting products or services, and which attributes they truly value.
Product development research
Launching new products in less familiar – and, in particular, rapidly evolving – markets, such as China, holds considerable risk. Product development research will help you to pinpoint the richest areas of opportunity and thus show which aspects of product development (including other factors integral to the overall product offering, such as packaging, advertising and pricing) should be prioritized.
Segmentation research
China is perhaps one of the most complex, diverse, and certainly one of the largest, markets in the world. Yet there, as elsewhere, the top 20% of customers may generate as much as 80% of profits. It is therefore imperative to segment your market, uncovering the key customer groupings and enabling you to better target those more profitable customers.
To find out more, please refer to our white papers on entering China:
Entering Chinese Business to Business Markets: The Challenges & Opportunities Marketing and Selling to Chinese Businesses Market Sizing In China Entering China
Read about Market Entry into China > 
Are you looking to enter the China Market, grow your existing business in the region, or explore the exciting opportunities available?