INSIGHTS INSIDE: Our new "podcast on lockdown" series, focusing on how businesses just like yours have adapted during this pandemic.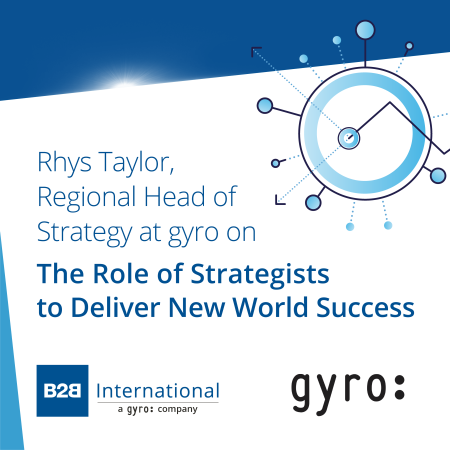 In these times of uncertainty, we have created a new podcast series to help you understand how businesses like yours are adapting, as well as hearing experts across various industries give their best advice on how you can defend your brand and remain successful during these times.
This week on Insights Inside, I talk to Rhys Taylor, Head of Strategy APAC for gyro; the first full service, global creative B2B powerhouse. Our discussion focuses around:
The importance of placing your customer at the heart of your strategy
What CMOs need to do in order to take hold of the opportunities that have arisen out of the current situation
The importance of delivering a seamless omnichannel B2B experience in the new world post coronavirus
Having a comprehensive strategy in place during these times is vital, so find out more about what companies can do to steer their company to success in the new world post coronavirus from a true industry leader in global strategy.
Watch our recent webinar
Understanding Market Shifts During the Pandemic and the Implications for Your Business