INSIGHTS INSIDE: Our new "podcast on lockdown" series, focusing on how businesses just like yours have adapted during this pandemic.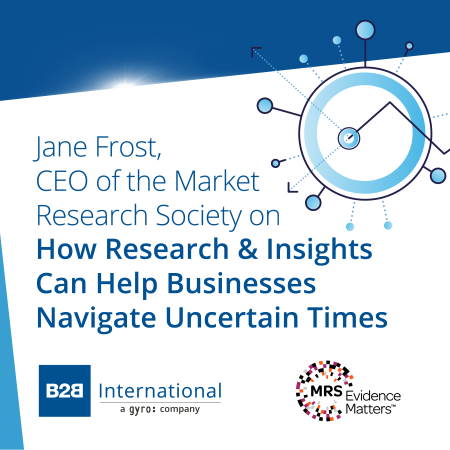 In these times of uncertainty, we have created a new podcast series to help you understand how businesses like yours are adapting, as well as hearing experts across various industries give their best advice on how you can defend your brand and remain successful during these times.
This week on Insights Inside, I speak with Jane Frost, CEO of the Market Research Society. An industry leader within the research space, Jane discusses the importance of businesses continuing to focus on research in times of uncertainty, as well as how research professionals can best position and frame the value of research within their companies to ensure it's importance is recognized.
We also chat about some of the amazing work the Market Research Society has been doing to:
Represent the industry
Help protect agencies, employees and client-side researchers
Drive the industry forward during such unprecedented times
If you are interested as to how research can empower you and your business during this pandemic, and need some inspiration in this space, then listen to full episode below.
Watch our recent webinar
Understanding Market Shifts During the Pandemic and the Implications for Your Business