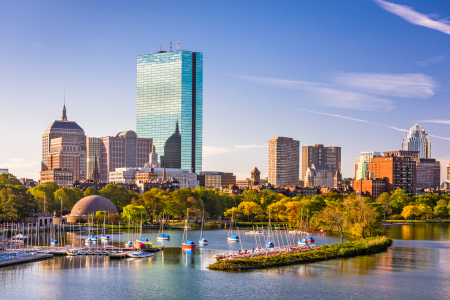 B2B International are delighted to announce the opening of our new Boston office.
Following substantial growth throughout 2019, we have continued our geographic expansion by opening up in Boston, MA, following our recent expansions in Chicago, Edinburgh and Singapore. Our new Boston office allows us to work more closely with regional clients and serve the high demand for research services across the NE United States.
Julia Doheny, President of B2B International USA, sums up our excitement at the move into the area, 'We are delighted to have expanded our footprint into Boston! It made sense to be on the ground in this center of excellence that ranks so highly as an innovation hub, as we continue to support major b2b brands in becoming best in class. We look forward to working more closely with clients in the New England area and are excited about what the future holds.'
Our office is based in downtown Boston at 85 Devonshire St, #400 – DWA Media, Boston, MA 02109, USA.
We're looking forward to opening our doors and serving new clients in this global technology hub. If you're in the area, please come by and meet the team!