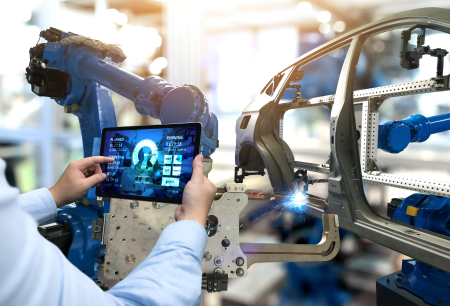 The Internet of Things (IoT) is one of a number of buzzwords seemingly popping up in every report, article and blog post around the web. Its popularity has soared in recent years as more and more of its applications hit the mainstream.
Smart Homes is one such example, with The IoT allowing users to use their smartphones to switch lights on and off, turn the heating on and even look inside their fridge while away from their homes. Cars are also getting smarter, with manufacturers such as Tesla able to fix problems through software updates and therefore avoiding the need for mass recalls.
It's not just the b2c world that's benefitting from the IoT either. There is a big opportunity for b2b brands to jump on the bandwagon and incorporate it into their marketing and business strategies. In fact, our survey of b2b marketers at the end of last year showed that almost 70% expect the IoT to have a significantly influential or somewhat influential influence on their organisation's marketing and insights strategies over the next 5 years.
Perhaps the biggest opportunity for b2b marketers is using the Internet of Things to improve the customer experience. With the number of IoT connected devices expected to grow to more than 31 billion in 2018, now is the time for b2b brands to consider how they can become better connected to their customers.
What is the Internet of Things (IoT)?
The IoT is a network or ecosystem of devices connected via the internet, allowing them to communicate with each other by sending and receiving data. This not only includes traditional internet-enabled devices such as laptops, smartphones and tablets but also non-internet-enabled or 'dumb' devices. These 'dumb' devices are then able to receive and execute different commands from another connected device, effectively making them 'smart'.
The Six Pillars of Customer Experience
The delivery of great customer experience is built around six key pillars:
Commitment – being enthusiastic about satisfying customers and making them feel valued
Fulfilment – understanding and delivering on customer needs
Seamlessness – making life easier for the customer
Responsiveness – Timely response, delivery and resolution
Proactivity – Anticipating customer needs and desires and striving to resolve issues before the customer feels pain
Evolution – continually seeking to improve the customer experience
The IoT has the potential to play a hugely important role in all six of these areas. It allows brands to go above and beyond the traditional customer experience to gather new depths of insight, anticipate needs, and to become truly embedded in the customer's world.
How the IoT Helps to Deliver Great Customer Experience
One of the most significant benefits of the Internet of Things for b2b companies is the vast amount of data that can be harnessed from devices. It gives marketers, sales staff and product designers a much clearer and more holistic view of customers and how they're using their products. These insights mean companies can better understand and deliver on customer needs, make life easier for the customer, anticipate needs and desires and strive to resolve issues before the customer feels pain. These are essential factors in the delivery of great customer experience.
Optimising product usage
The introduction of sensors on products has opened up a whole new world of data collection for manufacturers. It allows them to deliver value over and above the physical product by identifying when maintenance is needed and ways to boost efficiency.
Take GE for example who use IoT data to provide maintenance alerts to their jet engine customers. Sensors on the engines help GE to monitor performance and identify when maintenance is needed. "By using sensors to collect engine data, GE is able to perform short bursts of maintenance much earlier on, meaning that over an entire lifecycle the engine spends less time in repairs", says Bill Ruh, VP of global software services at GE. This helps GE to provide added value to airlines by reducing downtime and optimising operations, therefore strengthening customer relationships and delivering a much greater customer experience.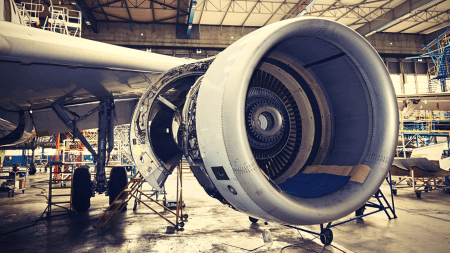 Developing new and improved products
Product development is another big opportunity for b2b brands looking to use IoT to deliver better customer experience. As discussed above, sensors installed in products can communicate with manufacturers and indicate when maintenance may be needed, helping to resolve issues before they arise. They can also be used to gather product usage data to inform product development efforts.
Like GE, Cummins manufacturers intelligent engines which generate data on their performance. These insights are used by product development teams to continuously improve the engine's design with updated configurations to optimise performance and reliability. The IoT allows Cummins to send these configuration changes back to the engine directly, meaning the customer will always have the most up-to-date and fully-optimised product possible.
Providing accurate, real-time information
Another area where b2b companies can improve the customer experience through the IoT is by providing access to accurate, real-time information. Product deliveries can often be a pain point for customers with uncertainty around delivery times, late deliveries or missing goods. Sensors placed in equipment and vehicles across the entire supply chain mean customers can be updated on exactly where their order is up to, when it will be delivered and what goods are being delivered. This makes life much easier for the customer and adds to the customer experience.
B2B companies can also go one step further and add sensors to products that automatically manage inventory levels. For example, manufacturers of printers can monitor ink levels and place orders to be delivered at just the right time, driving efficiency for customers with no input on their part.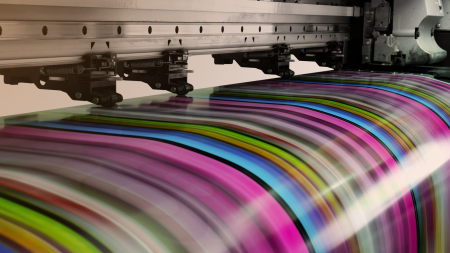 Crafting relevant, personalised messages
By using sensors to monitor which products customers are using and how they're using them, marketers and sales teams can craft messages which are relevant and personalised. For example, if the data shows that a customer isn't using a particular feature on a product, an email containing helpful tips on how to get started could be sent out and a follow-up call from customer services might suggest some in-house training.
The data can also help brands to suggest other products or services which they know will be of interest to the customer. They can also update customers on how they're using the data to optimise their products and improve the customer experience.
Conclusion
The Internet of Things has come a long way in recent years. B2B brands are starting to wake up to the opportunity and explore applications to create more value for customers. The six pillars of customer experience offer a valuable blueprint in how to create this value. By using the Internet of Things to understand and deliver on customer needs, make life easier for the customer, offer timely response and delivery, and strive to resolve issues before they arise, b2b companies can become better connected with customers and deliver CX excellence.