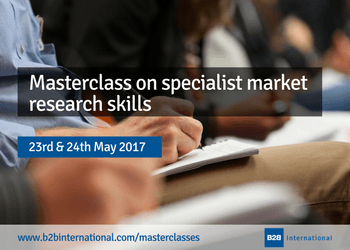 We pride ourselves on being at the cutting edge of market research. We have pioneered many techniques and we have authored a number of books on the subject. We run training courses during which we share this knowledge.
We have 2 places available on a two day course which is running on Tuesday, 23 May and Wednesday, 24 May. It is a great opportunity to get the inside track on how market research is used to segment markets, improve customer loyalty, achieve optimum pricing, enter new markets, and launch new products.
If you're interested, you can read more and contact us by clicking here.