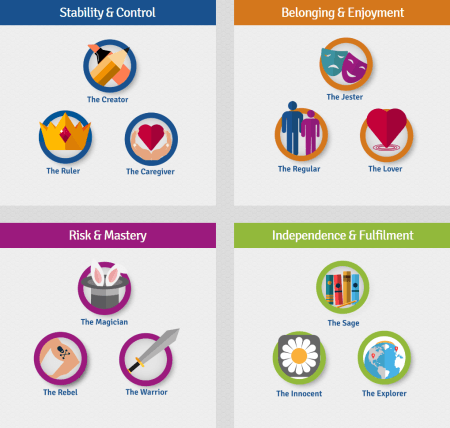 Founder of analytical psychology, Carl Jung, identified 12 archetypes representing different drivers that motivate us in our daily lives. These fall into 4 categories that each focus on a different purpose: discipline; engagement; risk & reward; values.
Do you know which archetype you are? The Ruler? The Explorer? The Warrior? The Creator?
We've created a brand personality archetype tool founded in Jung's theory. The tool helps businesses determine what their brand's purpose is, in order to develop a more distinct brand position. Further information can be found here.