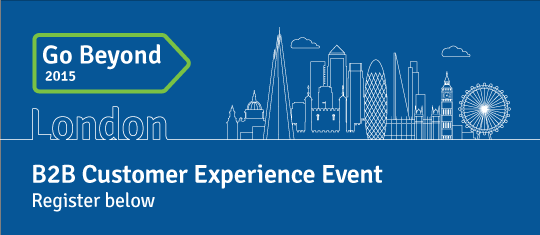 On Tuesday June 9th B2B International will be hosting a half-day event focusing on b2b customer experience research in London. The event is aimed at b2b professionals and practitioners who have some level of responsibility for customer experience within their organisation. It is suitable for organisations that are new to customer research, and to those who may be looking to develop an already existing programme.
During the event we will be discussing:
The role of customer experience programmes in b2b markets
A look at a case study, and what makes a successful b2b customer experience research programme
How to raise the profile of customer experience research within your organisation
And ways to link b2b customer experience to business performance, by looking at 'customer lifetime value', and 'revenue at risk'
We have three speakers on the day (Carol-Ann Morgan, Nick Hague and Matthew Powell) all of whom run customer research programmes for some of the world's leading b2b organisations at B2B International.
Please click below to find out more and to book tickets:
We hope to see you there!