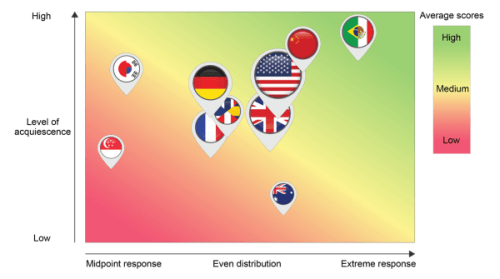 You may remember that last week, our very own Conor Wilcock delivered his paper "Comparing Apples to Pommes: Understanding and Accounting for Cultural Bias in Global Research" at ESOMAR's B2B Research Forum in Atlanta. The day was a massive success, and Conor's paper was well received by all those in attendance.
For those of you who couldn't be in Atlanta that day, we have recently published the paper onto our website. Taking an in-depth look at the cultural bias that exists in all global business-to-business research, the paper describes how to identify, account for, and reduce bias in research findings.
So, if you're interested in learning more about the impact different cultures from around the world have on research findings, make sure to check out the paper by following the link below.