The B2B Insights Podcast was created to help marketing and insights professionals navigate the rapidly-changing world of b2b markets and develop the strategies that will propel their brand to the top.
Subscribe today for your monthly dose of exclusive insights from the b2b market experts.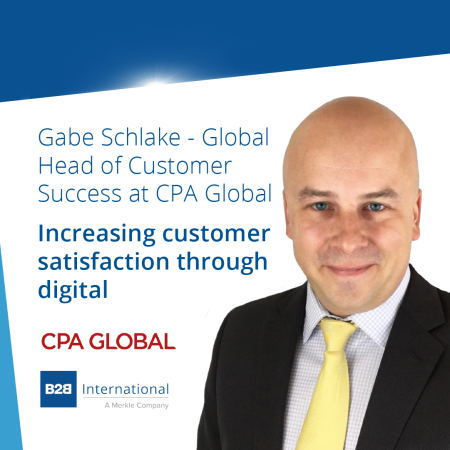 On this week's podcast I'm joined by Gabe Schlake, Global Head of Customer Success at CPA Global, to discuss what digital transformation really means and why it's the foundation of customer success.
Hear why digital investment is imperative if you want to deliver the very best customer experience, how CPA Global implemented a digital-first approach to transform ways of working and position their people as digital leaders, and the key questions B2B businesses should be asking themselves to make digital transformation a success.
This value-packed episode is a must-listen if you're looking to make digital transformation and customer experience a priority in your B2B business in 2020 and beyond.
Listen to the full podcast below.
If you are seeking more in depth insights into the digital future for B2B organizations, download the recording of our recent webinar with B2B International and Isobar where we explored some exclusive research findings and provided suggestions as to how you can create that ideal customer experience.
Recent Webinar | Download The Recording
The Future Is Now – The Importance of Digital Transformation for the B2B World