The B2B Insights Podcast was created to help marketing and insights professionals navigate the rapidly-changing world of b2b markets and develop the strategies that will propel their brand to the top.
Subscribe today for your monthly dose of exclusive insights from the b2b market experts.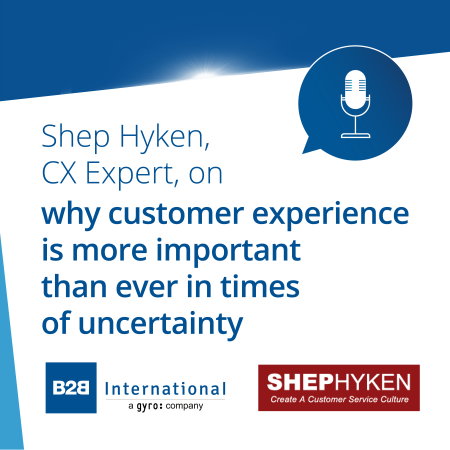 This week I'm joined by Shep Hyken, a customer service and CX expert and the Chief Amazement Officer of Shepard Presentations. Shep is a New York Times and Wall Street Journal bestselling author and has been inducted into the National Speakers Association Hall of Fame for lifetime achievement in the speaking profession.
In this episode we discuss how brands can manage customer experience in times of crisis, and why it's more important than ever to develop a customer-first mindset.
Check out the full episode below for 50 minutes' worth of valuable insights and tactics from one of the world's leading CX experts.