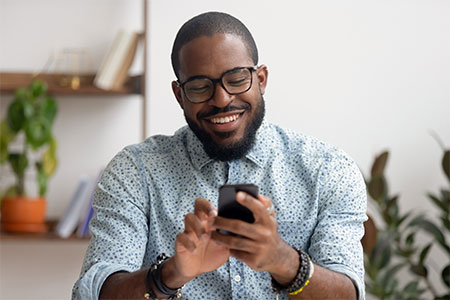 It is getting increasingly difficult to get respondents to take part in research as the world gets more and more survey weary. There is a growing consensus that respondents are unwilling to give up their valuable time unless there is something in it for them. This is somewhat less of a problem in a customer survey as they know their feedback will be used to drive action or in a fan engagement survey where there is strong emotional connection to the product, service or brand. What if this is not the case? How do we give ourselves the best chance to get respondents taking part in a blind survey, where the sponsor of the research is not disclosed? How do we encourage respondents to take part in a diary study, where we are asking for a significant amount of their time over several days?
How can you best encourage participants?
The answer has always been to provide an incentive. The most effective incentives are generally financial, this is typically determined by the size of the target audience and the amount of time and effort the respondent needs to put into the task. For example, you are more likely to pay a significantly higher incentive to get a CEO to travel 30 miles to get to a focus group than you are to get a consumer to complete an online survey. The financial incentive is generally given in cash, or more commonly now through an online payment partner such as PayPal or in the form of a voucher. For those that are not willing to give an incentive to all, prize draws are often used.
Somewhat similar to the above is to allow the respondent to donate to the charity of their choice. This is a very popular incentive in business to business research where it is against company policy to be receiving cash. It also makes the respondent feel like they are then doing the research for a worthy cause.
Another popular incentive in business to business research is to give a synopsis of the key findings, the sponsor and research agency will obviously decide what is not commercially sensitive and can be shared. This is particularly effective when speaking to experts in the market who want to hear about the key trends that other leaders in their market are talking about.
We are likely to be using all the above types of incentive for a long time to come but in order to help uptake in research we need to start thinking outside of the box and come up with incentives that have an emotional impact like a charity donation.
Some interesting incentives we have started offering as a business are:
Planting and Adopting Trees: We've had strong uptake from individuals who want to do their bit to help the ongoing climate change efforts and from large corporates who want to increase its CSR business practices.
Mental Health Training: Invitation to an online mental health awareness webinar for them and their organization, strong interest shown from those in HR and People departments.
Healthy Eating Day: Organizing a free fruit day for their organization from locally sourced grocers, this has been particularly successful with HR and front desk respondents.
Next time you are conducting a research project think a bit more about your target audience and what makes them tick, this could have a big impact on the ease in which you can get your fieldwork done and how it makes them feel.