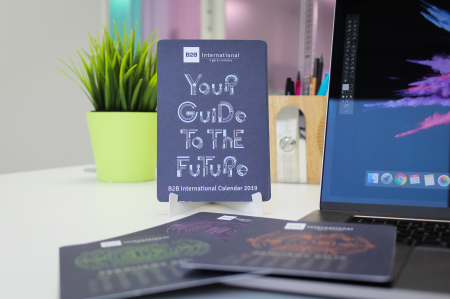 Series Introduction: 'Your Guide to the Future'
Here at B2B International, we're always thinking of the latest innovations and emerging 'megatrends' shaping our clients' industries and markets.
So, for every month in 2019 we decided to delve a little deeper into each of these trends and produce a mini-guide looking at what it is, how big it will be and the opportunity it presents for b2b companies.
This month's topic is connected and autonomous vehicles. Enjoy!
What is it?
Connected vehicles (CVs) use the latest technology to communicate with each other and the world around them. The information gathered is presented to the driver, the vehicle itself or third parties to inform decision making, such as dynamic route guidance to avoid traffic congestion and traffic flow management by transport authorities.
Autonomous vehicles (AVs) on the other hand are capable of recognizing their environment via the use of on-board sensors and global positioning systems in order to navigate with little or no human input. Examples of autonomous vehicle technology already in action in many modern cars include self-parking and auto-collision avoidance systems.
By incorporating the two technologies together, driving in the future promises to be safer, faster and more efficient.
How big will it be?
It is predicted that by 2030, as many as 15% of cars sold will be fully autonomous (Source: McKinsey), whilst leading automotive manufacturers are developing various autonomous commercial vehicles, such as self-driving trucks and vans.
What's the opportunity?
The automotive and transport and logistics sectors are on the cusp of a revolution. The development of CAVs brings the potential for truly transformative change in the way people and goods are transported. Arguably most relevant for many b2b markets is the sector of connected and autonomous trucking.
In the next few years, autonomous trucks are expected to offer significant improvements in safety and productivity and will likely be most useful in the following applications:
Self-driving systems enabling drivers to have longer rest periods by self-driving on straight roads (e.g. highways in the USA).
"Platooning", i.e. grouping vehicles as a method of increasing the capacity of roads.
Fully autonomous vehicles on slow routes (i.e. waste disposal trucks).
Conclusion
Connected and autonomous vehicles are already transforming the automotive market. Modern cars come with an array of technology allowing them to continually communicate with the outside world to inform systems such as route guidance, and self-parking and collision-avoidance systems are also becoming more and more popular.
When it comes to fully-autonomous vehicles, manufacturers such as Tesla and Volvo and tech companies such as Apple and Google are investing massive sums in making the technology roadworthy. While we're still many years away from self-driving cars becoming reality, it's predicted that as many as 15% of cars sold will be fully autonomous by 2030.
The big opportunity for b2b is within the transport and logistics industry. Connected and autonomous vehicles have the potential to transform the way goods are transported, making it safer, faster and more efficient.
For example, technology that allows trucks to drive themselves on highways and motorways will give drivers the ability to rest more often, therefore minimizing the potential for accidents through fatigue. Dynamic route guidance also offers significant benefits when it comes to speed and efficiency of deliveries by using real-time traffic data to optimize delivery schedules.