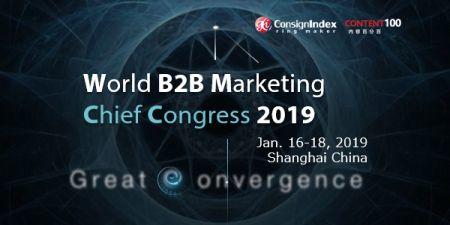 The 2019 World B2B Marketing Chief Congress will take place in Shanghai from the 16th to 18th January. Over 400 marketing executives across 50 industries will come together to discuss the latest marketing innovations and the convergence of b2b and b2c marketing.
Among this year's speakers is our very own Head of Asia Pacific, Stephanie Teow. Stephanie's talk on "Why Storytelling Is The Most Valuable Market Research Skill" will discuss the empirical and neurological relevance of storytelling in market research and explain how storytelling can be systematically incorporated into data analysis.
Stephanie will take to the stage on Day 2 (January 17th) at 09:45 local time. To learn more about the event and to see the full agenda and speaker list, visit the event website.