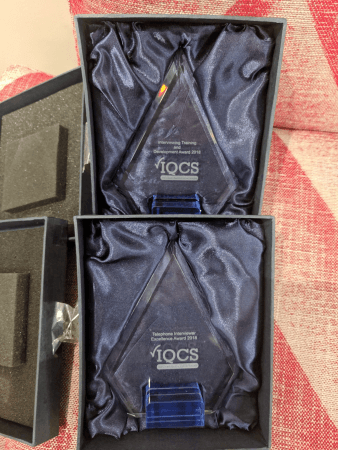 We are delighted to announce that B2B International took home two awards at last week's IQCS Awards. Our award-winning fieldwork centre were recognised in both the 'Interviewer Excellence -Telephone' category and 'Best Interviewer Training and Development' category.
The 'Interviewer Excellence – Telephone' award celebrates individuals and teams who have demonstrated a commitment to consistently deliver interviewing excellence, while the 'Best Interviewer Training and Development' award celebrates those organisations leading in the provision of interviewer-centric training and development programmes.
We'd like to say a big thank you and well done to everyone working in our fieldwork centre for this amazing achievement!