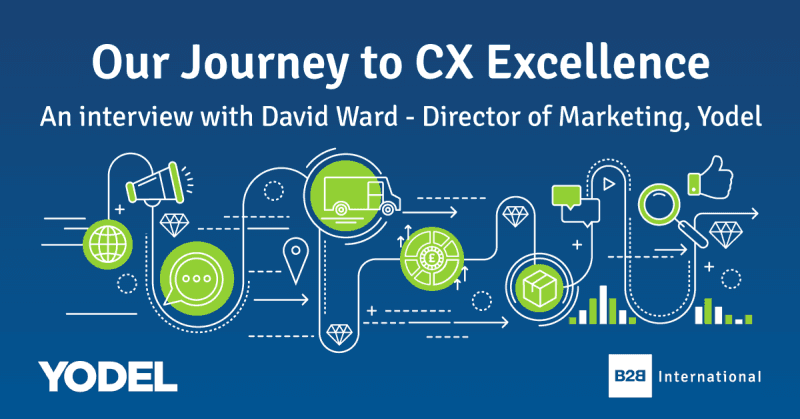 Having conducted hundreds of customer satisfaction and loyalty surveys over the last 20 years, we know first-hand what it takes to deliver CX excellence in b2b markets. So, we decided to take this knowledge and experience and turn it into a book.
'B2B Customer Experience – A Practical Guide To Delivering Exceptional CX' is published in June 2018. In the run up to launch we will be sharing a selection of different interviews with CX professionals, each talking about their own journey towards CX excellence.
In the first installment Yodel's Director of Marketing, David Ward, describes the progress they've made since their CX journey started back in 2014. Read about the challenges faced, results achieved and what lies in store for the future in this insightful interview.