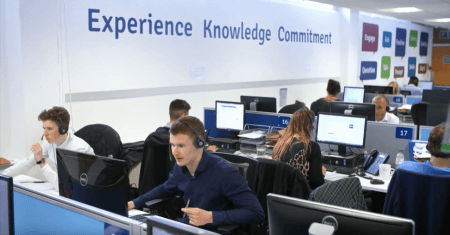 B2B International has reported record growth for 2017, with revenue rising 28% to £10.9m, and all divisions of the business expanding.
CEO Matthew Harrison reports "We are delighted by our performance over the past year. We expanded rapidly in the UK, our German subsidiary in Dusseldorf continued its phenomenal growth, and the US division grew by a huge 41%. Our teams across all locations have done a fantastic job."
"We have become a truly international business. North America is now our number 1 market, overtaking the UK for the first time. With continental Europe now representing almost a quarter of our business, and research in Asia continuing to be in demand, we have a real balance across our key markets."
Chairman Nick Hague adds "In a market that is more competitive than ever, we have grown by focusing on the leading business-to-business corporates as well as rapidly expanding our team. Large businesses know that when they come to B2B International, they can expect world-class research and insights from the most experienced business-to-business research agency around."
B2B International has also seen a strong start to 2018. The company aims to continue its record of doubling in size every 5 years and has particularly aggressive expansion plans in North America and Continental Europe.