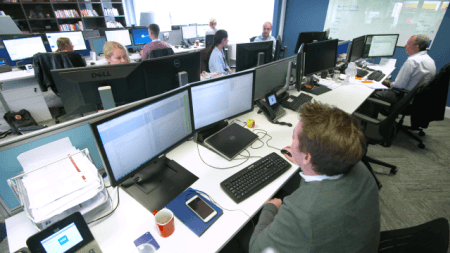 Since it was founded in 1998 with just 3 people, B2B International has grown steadily and now has 8 offices across 3 continents.
What's the secret behind this success? Certainly one of the key factors is the strong internal culture, allowing the company to keep hold of staff and maintain relationships with clients.
This success has not gone unnoticed. B2B International recently invited a film crew from the Telegraph Business Club to our headquarters in Manchester to capture this culture in action.
The video provides a behind-the-scenes look at every part of the business, including the research, fieldwork and visualisation teams, and features interviews with members of the research team and board of directors.
The video has been published on the Telegraph Business Club website. Click the link below to take a look.