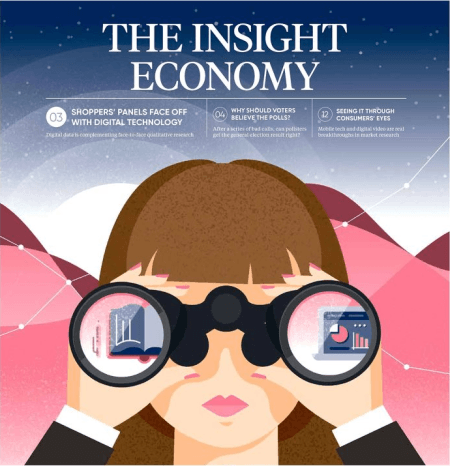 The Insight Economy report, featured in both The Times and Sunday Times, has been published today. The report aims to highlight which insights are most valuable to businesses and emphasize the value of implementing a strategy that ensures long-term benefits from market research.
In this year's report is an article by our very own Nick Hague, a director at B2B International, entitled "The Price of Being Different". The article looks at three ways to increase your profit and not sell on price, while still making customers happy.
To read the article, please click the link below.
To get access to the full report containing many more articles and infographics, please click the link below.