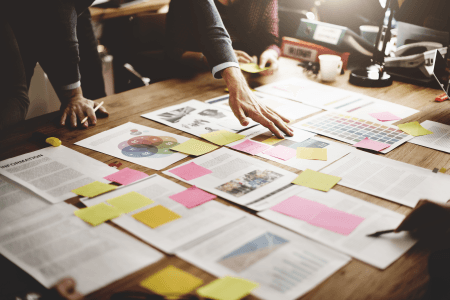 We have a client that is relatively small compared to many of the corporate companies that commission our surveys. This client makes static eliminators. These are gizmos that are fitted to photocopiers or printing machines to stop paper sticking together with static electricity.
We got to know this client 14 years ago when they employed around 20 people. Over the years we have helped by writing marketing plans, assessing the competition, and reviewing export markets into which they have expanded. We are still working for them – just a couple of days a year – and they now employ 60 people and have revenues of over £13 million. It is true, the company is small by the standards of most that commission market research, but then they have never bought market research from us; they use us as consultants and advisors.
We have a number of clients like this. Some ask us to run workshops, some pull us in for a sense check, some want advice on B2B marketing from people who have been there and done it before. It can be hugely economic from their point of view as just a few days of our time can provide an answer. And we love it; there is nothing more satisfying than working with a company that is eager to grow.
Our larger clients tap into our knowledge as well but it tends to be for different purposes. They may require the odd expert interview or some training in the latest market intelligence techniques. Sometimes they ask us to speak at one of their conferences. Sometimes they have a staffing problem in their market insight department and we provide temporary cover.
We have been providing services of these kinds since our inception so we thought it about time to make it official. We have created B2B Advisory from where we offer marketing consultancy to all types of business to business companies.
If you think it would be useful to tap the wrinkles that come from more than 2000 B2B surveys across the globe, check us out. It may be a very efficient way of getting an answer.
Check out our range of marketing training courses and market research training courses.