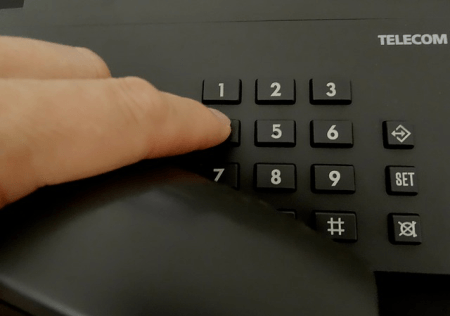 The other day one of our long-standing clients challenged us. The question was this. Market research is no longer a novelty. Respondents are weary of nuisance calls and they won't answer the phone to market researchers. No one takes part in online surveys nowadays. Panels are made up of students pretending to be business respondents. Face-to-face interviews are far too expensive and no one does them anymore. Business to business research as we used to know it is dead. What is the future?
As you might imagine, we were staggered by the question. We make a living out of business to business market research and no one had told us it was dead. In fact we carry out 50,000 telephone interviews a year with business respondents and 10 times that number online. So where had these misconceptions come from? Let's deal with them one at a time.
No one picks up the phone any more
It is true that with certain audiences, in certain geographies, people do not pick up the phone. This is especially the case with middle management in the US who prefer to let the phone go to voicemail rather than take every call. They can still be reached by first sending an alert note to say a survey is being carried out, what it is about and explain its bona fides. With appropriate planning it is quite possible to get a 30% to 50% strike rate, sometimes more, from a telephone sample. For sure there will be some who will not participate, but so what? There are enough good people who will take part and who are representative of the market.
There are, of course, many businesses in the US and every other part of the world that do pick up the phone when it rings – especially those for whom the phone is a conduit of business. These companies have always been great contributors to market surveys.
Senior people in business will not take part in surveys
Senior people in business have always been busy. They spend their days in meetings. There is nothing new here. Reaching them and persuading them to take part in surveys can be tough. However, it is surprising how generous and forthcoming these people can be if they are contacted at a time convenient to them. In our experience, the more senior the respondent, the more cooperative they are with surveys – as long as they recognise the relevance of the study and do not see it as a waste of their time. They don't like "blind" surveys. It is difficult to get this audience to answer questions if they don't know who is sponsoring the study.
You get virtually zero response from online surveys nowadays
If you purchase a list of email addresses and mail them with a survey, you can expect a very low response. Two percent would be normal. However, a survey aimed at a "clean" email list of customers could generate a response rate as high as 40%. This may require a couple of reminder notes.
Panel respondents are rubbish
Online panels are made up of people who fill in questionnaires for a modest incentive. They comprise a representation of the general public and some panels are building up a good number of business respondents. The incentives received for a business survey are relatively high and this can encourage students, registered on the panels, to pretend to be CEOs or finance directors. This means that researchers must be vigilant and include questions that test the legitimacy of respondents. A quality check will show if respondents have answered illogically or clicked answers to scaler questions at random. Open-ended questions generate answers that quickly show if respondents are genuine and know what they're talking about. It's not unusual in business to business panel surveys to remove 30% of respondents. After a clean-up session, panel surveys provide reliable and cost-effective results. Don't expect to find niche business respondents on panels. Panels are useful for surveying broad cross sections of small and medium businesses.
Face to face interviews are too expensive
Face-to-face interviews are expensive. They cost up to 10 times more than a telephone interview. This does not mean there is no place for them. A small number of carefully chosen face-to-face interviews can yield amazing insights. The interviewer can dig deep. It may be possible to combine a factory visit. Observation will generate intelligence beyond that which can be collected over the phone or online. Face-to-face interviews are still the gold standard in business to business market research and can justify their cost if they are with the right person.