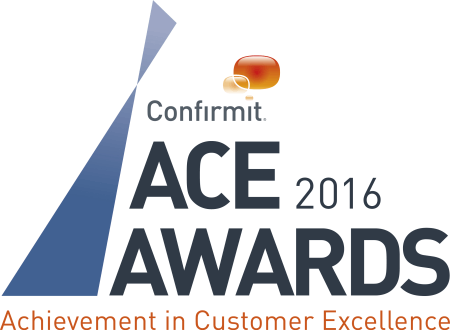 11th Annual ACE Awards Shine Light on Outstanding Voice of Customer Activities
Wolseley, the world's largest trade distributor of plumbing and heating products, and B2B International, a leading b2b market research specialist, have been awarded a 2016 Confirmit ACE (Achievement in Customer Excellence) Award in the Insight through a Market Research Agency category. This distinct honor demonstrates Wolseley and B2B International's long-term commitment to listening to the Voice of the Customer and driving change across the Wolseley business.
The Confirmit ACE Awards program celebrates outstanding achievement in customer experience. Receiving a Confirmit ACE Award demonstrates the recipient's rigorous application of Voice of the Customer processes and its outstanding performance as measured by those procedures. An elite group of Confirmit clients qualified for an ACE Award. Wolseley and B2B International earned the Confirmit ACE Award based on their ability to show measureable results, buy-in from executive leadership and a commitment to continually evolving the program.
"Wolseley and B2B International are proud recipients of a Confirmit ACE Award as it affirms our dedication to helping our clients to deliver the very best in customer experience," said Nick Hague, director at B2B International. "The Voice of the Customer programme that has been developed over the last few years has brought immense value to Wolseley both in terms of organizational change but also allowing them to differentiate their offering by delivering exceptional service across all their brands of Plumb & Parts Center, Drain Center, Pipe & Climate Center, Burdens, William Wilson and bcg. We are thrilled to share the award with all those within Wolseley and B2B International who have helped develop the customer experience journey so far."
"As a 2016 Confirmit ACE Award winner, Wolseley and B2B International have demonstrated a genuine commitment to listening to its customers in an effort to better understand their needs and drive positive change across the business," said Henning Hansen, President and CEO of Confirmit. "We continue to be impressed with the caliber of entries we receive each year and are delighted to honor those undertaking exceptional customer experience activities."