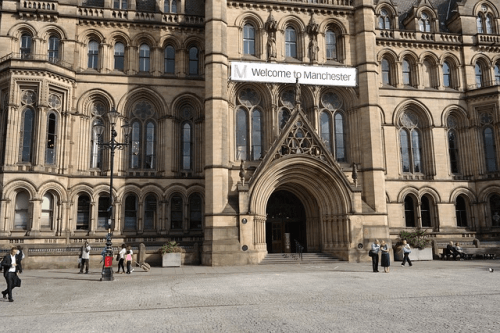 Having being based in Manchester since the company's launch in 1998, everyone here at B2B International would agree that Manchester is a great city. Now it seems like the rest of the world is catching on. Lonely Planet's Best in Travel 2016 guide has placed Manchester 8th in a list of the 10 best cities to visit in the world.
Manchester's place in the top 10 is well deserved, having made significant investments in areas such as the arts. This investment is evident through projects such as the Whitworth Art Gallery and HOME. Furthermore, the city of Manchester was also noted for its events, including the upcoming European City of Science celebrations and the Manchester International Festival.
Planning a trip to Manchester? The guide recommends visits to the Manchester Central Library, the Old Trafford and Etihad Stadium tours, and the Manchester Craft and Design Centre to name but a few.
To find out which of the world's cities made up the rest of the top 10, you can see the full list here:
http://www.lonelyplanet.com/news/2015/10/27/lonely-planet-best-in-travel-2016-revealed-botswana-japan-usa-kotor-quito-and-dublin-top-lists/