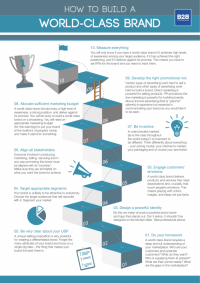 Your brand is your biggest asset. It carries your reputation and is why people do business with you. It is therefore crucial that your brand is as strong as it can be. The big question for many marketers is how can a brand be improved?
To help answer this question, we have created an infographic showing the 10 key steps to building a world-class brand. Following these steps will ensure you have a brand to be proud of.
To view the infographic, click the link below.