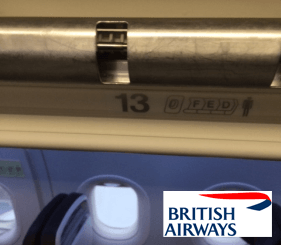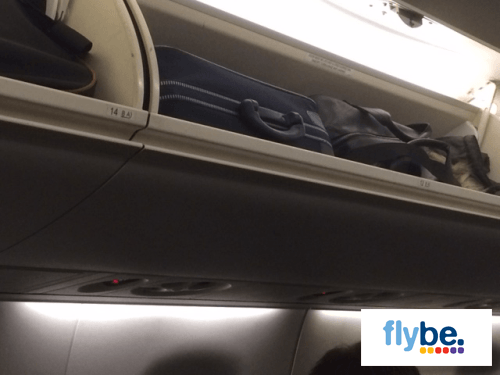 Carrying out international market research means the unenviable job of living at airports and jumping on and off planes. Having flown all over the world on most airlines over the years I had built up an assumption that due to Western societies fear over the number 13, airlines don't include a row 13. That was at least until this week when I travelled British Airways and was issued with a seat in row 13! This got me thinking, had I dreamt this up all along?
The following day I happened to be flying on Lufthansa and made a point of looking if there was a row 13. Lo and behold 10, 11, 12, 14 but no 13! Yesterday I flew on Flybe and they too didn't have a row 13. After doing some homework it appears that some airlines have chosen to not include a 13th row, including AirFrance, Iberia, Ryanair, Continental, Air New Zealand and Lufthansa. It also appears that this decision was taken a long time ago and it is purely down to the fact that there are a lot of passengers that have a fear of flying and they don't want to add to the anxiety due to the number 13 not having positive connotations around it.
Of course, whether the row is marked 12, 13 or 14 doesn't really matter because there is always a 13th row. Also, what is unlucky for some may mean a different thing in another country or culture. For example, 13 is deemed lucky in Italy but 17 is seen to be unlucky (hence Lufthansa not having a row 17 too). I haven't flown in Asia for a while but I do know that the number 4 is believed to be unlucky in Chinese culture (does this mean that some airlines don't have a row 4 too?).
As I write this post it's the 12th February and I am sat on the tarmac at Charles De Gaulle airport having been delayed for over an hour due to a fire fighters strike which means I will miss putting my children to bed for another night (it proves that any day can deliver its bad luck). So today, Friday 13th, don't let superstition hamper you in your business life and if you are travelling may we wish you a happy flight. Wherever you land in the world, make sure you go with the knowledge of the different idiosyncrasies that different country cultures throw at you (see yesterday's blog article on 'Conquering a Cultural Minefield'). If you are unsure of any cultural or country differences that might affect you doing business internationally then come and speak to the experts at B2B International.
We would be interested in what our readers think. Do you have any insights on air travel peculiarities you have come across or any other business superstitions? We would love to hear from you!