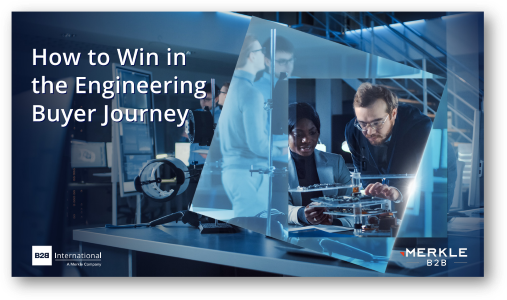 B2B brands are becoming increasingly focused on delivering best-in-class customer experiences. These brands understand that rising buyer expectations means that differentiating on product alone is not enough; they also have to differentiate on experience.
This is true for industries that are traditionally more product-focused such as engineering. The B2B Superpowers Index, our recent thought leadership research, reveals that a strong customer experience is an unmet need for buyers in the engineering sector.
Given the technical nature of engineering buyer journeys and the complex decision-making unit involved, it is understandable why delivering a great customer experience can be challenging. We are often asked by our manufacturing clients to capture insights about the buyer journey to help with customer experience optimization. Common insights include:
The roles involved across different stages of the journey (e.g., finding & evaluating components, component selection, purchasing, after-sales support)
The touchpoints used across different stages of the journey
The key needs & pain points along the journey
To find out how we can help your brand achieve a competitive advantage in the buyer journey, check out our PDF guide here or by clicking the link below.
View our latest engineering insights and research framework >