Everybody know that the way to build loyal customers is through world-class customer experience. Most companies know their customer satisfaction score and their Net Promoter Score (NPS). Our workshops are designed to move companies from acceptable customer experience to the highest possible level.
What we will set out to do
Our aim will be to make a significant improvement to your customer experience which leads to more loyal customers and improved profitability.
How we will do it
We will work out where your company sits at the present in terms of the customer experience you deliver. We will then build a plan to improve the customer experience and we will work with your teams to execute that plan throughout your business.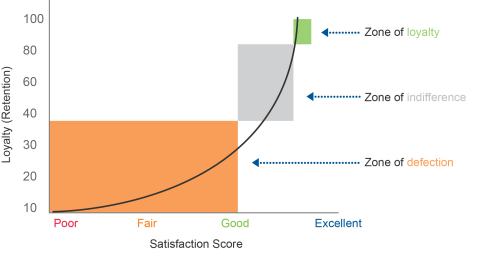 What you will get out of it
We believe that we can make significant improvements to every company's customer satisfaction and NPS scores. Using our experience from hundreds of customer experience surveys, we will suggest to you which levers you need to pull to make a difference. We also know how to work with your sales and marketing teams to make sure that they change their behaviour in this drive for a world class customer experience.
Clients for whom we have carried out successful customer experience programmes include Wolseley, Brammer, British Sugar, ExxonMobil, Henkel, PPG and RSM International.