INSIGHTS INSIDE: Our new "podcast on lockdown" series, focusing on how businesses just like yours have adapted during this pandemic.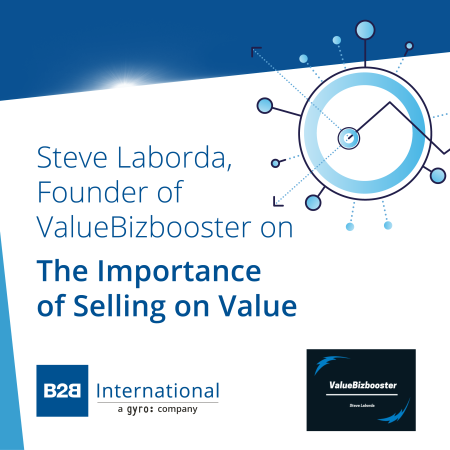 In these times of uncertainty, we have created a new podcast series to help you understand how businesses like yours are adapting, as well as hearing experts across various industries give their best advice on how you can defend your brand and remain successful during these times.
With many worldwide organizations taking a hit due to these unprecedented times we find ourselves in, it will become even more difficult to sell with a focus on price. You could argue value selling has never been more important.
As a result, we focus on this topic in this week's Insights Inside episode where I talk to Steve Laborda, Founder of ValueBizbooster; a consultancy designed to educate others on value selling and how to deliver organisational transformation in a global corporation.
This podcast covers a number of topics surrounding value selling and customer experience including:
The definition of value selling
What steps you should take to be successful and sell on value
What is the most difficult thing that businesses struggle with when trying to improve their customer experience?
What are the building blocks that companies should put in place to get their customer experience right?
Listen to the podcast in full below.
Watch our recent webinar
Understanding Market Shifts During the Pandemic and the Implications for Your Business