Part of our Micro-Lessons series giving you the most important lessons in B2B marketing, designed to be read in 60 seconds.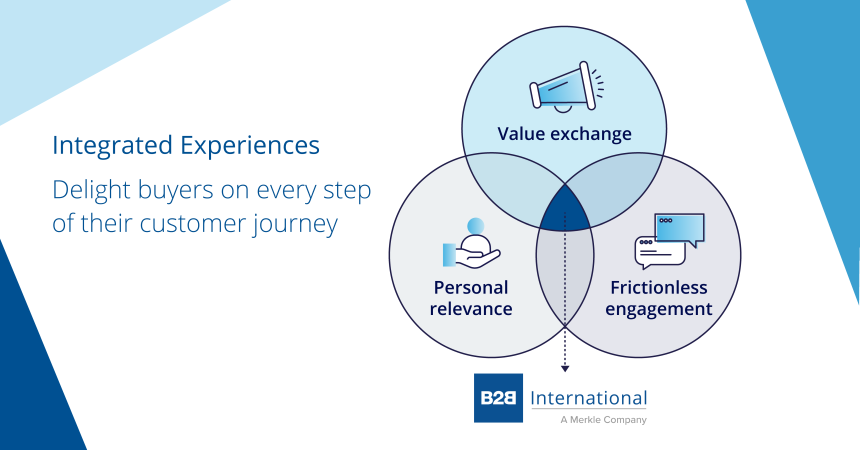 The power of integrated experiences in B2B marketing
The more you meet customer expectations, the higher they become.
That's a good thing!
Great B2B marketers don't simply convert leads to sales. They delight buyers on every step of their customer journey.
There's a name for this kind of service:
Integrated experiences.
In order to be truly outstanding, B2B marketers must personalize the customer journey from beginning to end.
This means understanding the customer's pain points, providing them relevant information throughout their journey, and crafting the perfect solution when they're finally ready to buy.
Informed by data, enabled by technology and powered by creativity you can deliver integrated experiences: frictionless engagement between your brand and your customers.
September was an exciting month for us as we launched Merkle B2B. 5 industry leaders partnered up to serve customers at scale. Why?
Integrated experiences matter.
I believe the best B2B marketers take every touchpoint seriously, and tailor them to their customer's unique needs.
That's what keeps them coming back for more.
Like what you see? Check out our Insights Hub for more in-depth blog posts, articles, whitepapers, podcasts and videos on a wide range of topics.