INSIGHTS INSIDE: Our new "podcast on lockdown" series, focusing on how businesses just like yours have adapted during this pandemic.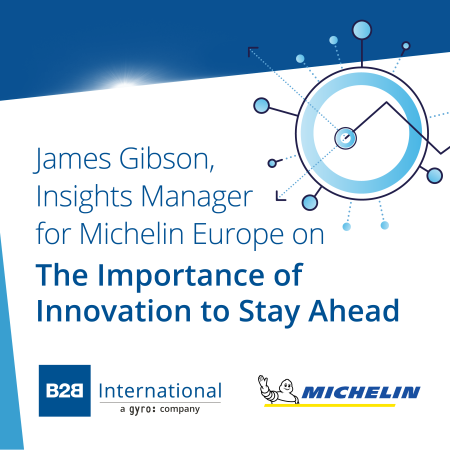 In these times of uncertainty, we have created a new podcast series to help you understand how businesses like yours are adapting, as well as hearing experts across various industries give their best advice on how you can defend your brand and remain successful during these times.
This week marks the first episode of the series, and I was fortunate enough to catch up with James Gibson; an Insights Manager from Michelin Europe on "The Importance of Innovation to Stay Ahead". His whole career has been spent working in insights on the client side so he's a true expert in his field.
Find out how Michelin has remained at the forefront of innovation during this pandemic, how they are operating during the crisis, and how insights have helped them adapt their strategy to become more digital-focused through these times.
Listen to the full episode below for a 45 minute lesson from a true insights expert.
Upcoming Webinar | June 16th & 18th
Understanding Market Shifts During the Pandemic and the Implications for Your Business