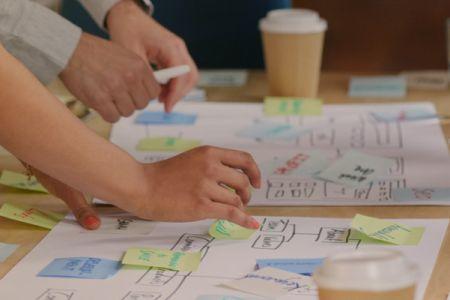 Delivering a sub-par customer experience is a recipe for disaster. Get it right however, and you'll enjoy far greater financial returns and long-term loyalty from your customers.
One of the most effective tools in a customer experience research programme is customer journey mapping.
By building a detailed picture of the experience from the customer's point of view, it allows the researcher to step into their shoes and identify the most critical stages of the journey.
By highlighting the specific areas where the customer is delighted and where any pain points occur, the process allows action to be targeted exactly where it matters most.
Customer journey mapping is therefore essential in helping an organisation to deliver customer experience excellence.
Carrying out a customer journey mapping project is not an easy task however. Success comes with thorough planning and extensive preparation.
Our very own Caroline Stovold recently put together 5 top tips on ensuring a successful customer journey mapping project. The article also includes a detailed example of a finished map with the potential moments of truth highlighted at every stage.
Take a look by following the link below.