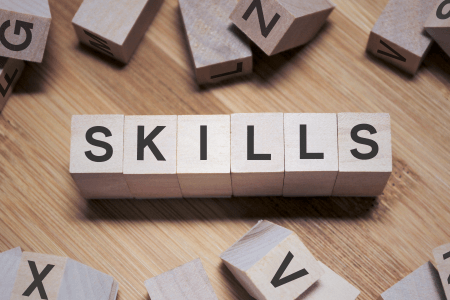 What does the researcher of the future look like? The recently published GreenBook Research Industry Trends Report 2017 asked 2,637 research providers and clients to find out.
The study asked respondents to rank a list of 8 skills required from MMR (Master of Marketing Research) program graduates on a scale from 'very unimportant' to 'very important'.
Critical thinking emerged as the most important skill required with 73% rating it 'very important'. Next up was insight development skills with 61% of respondents rating it 'very important'. A close third was writing/communication skills, with 59% giving it top importance.
Mathematics skills came bottom of the pile, with only 25% rating it as 'very important'. Tools and analytic software skills fared similarly poorly, with only 34% rating it 'very important'. Making up the bottom three of least required skills are consultative skills, with 49% rating it 'very important'.
When breaking down the results by clients and suppliers, some surprising differences emerged. While both agreed that critical thinking and insight development skills were the most important, they disagreed massively on the third. While data science gathered considerable votes from clients to put the skill in third place, it was rated among the least important by suppliers, with storytelling skills taking third place.
Clients and suppliers also disagreed significantly when it came to creativity skills, with suppliers rating it as the least important skill and clients putting it slightly higher at fifth place.
Interestingly, clients ranked business skills and expertise as the least important skill required of researchers. Does this, together with the major disconnect over data science skills, suggest that clients are viewing suppliers as purely data analysts and would rather use their own expertise and knowledge to decide the best course of action following the research? Are suppliers aware of this and beginning to make efforts to take on a more consultative role? Perhaps this explains why storytelling skills are much more sought after by suppliers than data science and statistics / maths skills.
What do you make of the results? As a research buyer or supplier, what skills do you look for in researchers? Let us know in the comments section!