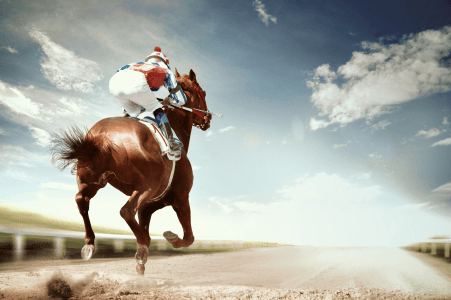 Two weeks ago the Financial Times ran an analysis of 1000 companies in Europe that have achieved the highest percentage growth in sales between 2012 and 2015. The minimum average growth rate required to be included in the ranking was 16%. They describe the methodology by which these companies were selected and give or take a few quirks, it seems reasonable enough.
What interests us are the industry sectors that are in the list and leading the growth. These are the ones that everyone in business to business marketing needs to keep an eye on. They are changing the character of our landscape.
It isn't surprising that topping the list are IT consulting and services. It is a sector heavily populated with small companies. We can also see that retail and wholesale companies are ranked second and third in terms of number of fast growing companies. We need shells to live and work in and so the construction industry has a good number of high growth companies.
There are no smokestack industries, or at least very few. These tend to be large companies so it would be unlikely they would be listed in significant numbers. However, noteworthy by their absence are papermaking, steel, shipbuilding, and automotive assembly. The manufacture of engineering products slipped in at rank 9 and chemical/pharmaceuticals crept in towards the bottom of the list.
If you want to win a race, you need to back a fast horse and the list gives us an indication of the horses we need to select.
Sector analysis of fastest growing European companies (Source: Financial Times 26th April, 2017)
| Rank | Sector | Number of companies |
| --- | --- | --- |
| 1 | IT Consulting, Services & Software | 108 |
| 2 | Retail (including Mail Order & E-Commerce) | 91 |
| 3 | Wholesale | 76 |
| 4 | Construction, Engineering & Landscaping | 69 |
| 5 | Advertising, Marketing & Event Management | 60 |
| 6 | Consulting, Legal & Tax Counselling, Auditing | 48 |
| 7 | Transport & Logistics | 45 |
| 8 | Banking, Financial Services & Insurance | 41 |
| 9 | Mechanical Engineering & Plant Construction | 38 |
| 10 | Electronics, Electrical & Medical Engineering | 36 |
| 11 | Other manufacturing sectors (e.g. Metal or Furniture) | 36 |
| 12 | Gastronomy, Lodging, & Tourism | 33 |
| 13 | Energy & Utilities | 31 |
| 14 | Human Resources | 29 |
| 15 | Health & Social Affairs | 23 |
| 16 | Telecommunications | 21 |
| 17 | Automotive (Dealers, Manufacturers & Suppliers) | 19 |
| 18 | Food Production | 19 |
| 19 | E-Commerce Technology & Marketing | 16 |
| 20 | IT Hardware | 16 |
| 21 | FinTech | 15 |
| 22 | Packaging, Waste Management & Recycling | 15 |
| 23 | Real Estate | 14 |
| 24 | Education | 12 |
| 25 | Facility Installation, Services & Management | 12 |
| 26 | Media (Print, Digital, Broadcasting) | 12 |
| 27 | Security Technology & Services | 12 |
| 28 | Chemicals & Pharmaceuticals | 11 |
| 29 | Cloud Service Provider | 11 |
| 30 | Gaming, Betting & Entertainment | 11 |
| 31 | Big Data & Data Analytics | 10 |
| 32 | Manufacturer of Textiles, Shoes & Accessories | 10 |
| | Grand total of companies in the list | 1000 |