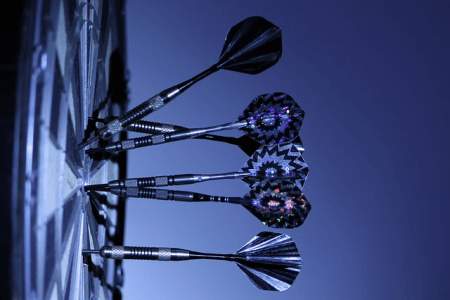 We all know the importance of segmentation. It is the grouping of people or companies with similar characteristics so that we can more efficiently meet their needs. However, a segment inevitably is a body of people and bodies of people do not buy products. Individual people buy products. This is why we have to develop personas that represent these key segments. If we have specific personas it makes our targeting easier. We can aim our messages at someone, not just anyone. It gives us someone with a gender, an age, behaviours and attitudes. We begin to understand their goals, challenges, fears and values. Through developing personas we turn segments into real people.
In one business to business segment there could be a number of personas. Let us imagine that we have a segment called "value seekers". The personas within this segment could include a buyer, a technician, a production manager, and chief financial officer. All these people could and probably do at some time or another influence the choice of supplier. The buyer may be on the lookout for suppliers with a keen price. The production manager may look for suppliers whose product runs efficiently through machines with no stoppages. The technical manager may value a product that has an innovative edge. The chief financial officer may be concerned about the cost of disposal of the product which affects its cost to use. In other words, all these people look for value but they express it in different ways.
What is more, in a mature market, the person who is deemed to have most influence may be the buyer as it is they who place the weekly orders and communicate most frequently with suppliers. However, an understanding of personas will show that there are other people worth targeting and some could break the buyers' dominance. In this way, Canon broke Rank Xerox's monopoly by identifying personas who want a small low-cost printing machine next to their desk. The Swiss company TCP came from nowhere to become one of the world's largest manufacturers of energy-saving lightbulbs by focusing on ethical persona.
So, here are our tips for developing personas in your business segments:
Start with the title of the persona. What do they do? Are they a manager? What are their responsibilities? What type and size of company do they work for?

Now think of the demographics of the person. What is their gender? How old are they? How long have they worked for the company? What is their educational level? What is their marital status and family unit?

Get into their hobbies, interests and values. What are their personal passions? What are their business passions? How ambitious are they? Are they a team player?

Determine the rational factors that drive their choice. How do they trade off price, quality, technical service, speedy delivery, supplier reputation etc? What weight of importance to they put on each of these attributes?

Determine the emotional factors that drive their choice. How important is supplier reputation, relationships with the supplier, trust, etc? How important are these emotional factors in influencing the choice of supplier?

Give this person a name and find a photo to pin on the wall that represents them. Make your target real.