Questionnaire design is a subject fundamental to the market research function. Yet, until now, the available literature on the subject has been too specialist or complex for a wider readership. Questionnaire Design breaks the mould by providing a basic, yet highly practical, guide to this important area.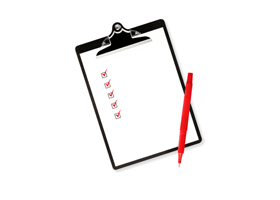 Drawing on years of experience in the industry, the author demonstrates, in an accessible and hands-on-style, that questionnaire design is a skill guided by rules and principles as well as an art influenced by flair.
For both the beginner in the field as well as for the more established market researcher, Questionnaire Design (how in free eBook form) provides a comprehensive guide to the subject.
In an industry where researchers are often thrown in at the deep end and forced to learn their craft by looking over other people's shoulders (with the danger of inheriting their flaws), this book provides a fresh and informative guide to good practice, enabling readers to avoid costly errors and develop the necessary skills, through experience, from a sound base of knowledge.
To download individual chapters (in pdf) or as an audiobook (in mp3), please click on the links below.
N.B. To download mp3 chapters, you may have to right click and select "save link/target as…"
| # | Chapter Name | eBook | Audiobook |
| --- | --- | --- | --- |
| 1 | The Role Of Questionnaires | pdf | mp3 |
| 2 | Deciding What Type of Questionnaire to Use | pdf | mp3 |
| 3 | Three Different Types of Questions | pdf | mp3 |
| 4 | Fundamental Principles of Questionnaire Design | pdf | mp3 |
| 5 | Different Types of Questions | pdf | mp3 |
| 6 | Framing the Questions | pdf | mp3 |
| 7 | Interviewer Instructions | pdf | mp3 |
| 8 | The Layout Of The Questionnaire | pdf | mp3 |
| 9 | Getting The Questionnaire Right | pdf | mp3 |
| 10 | Special Questionnaires | pdf | mp3 |
| 11 | Examples Of Questionnaires | pdf | mp3 |