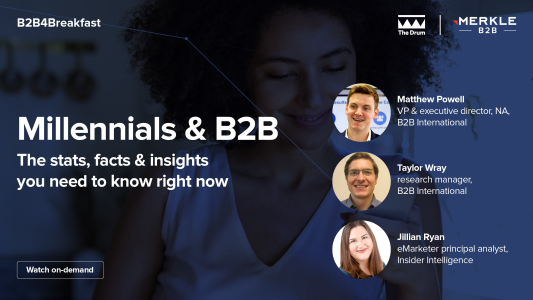 Our recent survey of B2B decision-makers found that nearly three quarters of all business decisions are being influenced by millennials, meaning this cohort is quickly becoming the most important and discerning B2B audience.
It's imperative that modern B2B brands meet these digitally savvy professionals' expectations for personalized, seamless, and emotionally relevant experiences. Meeting the customer "where they are" and understanding it's not a "one-size-fits-all" solution is not just smart business – it's essential for survival.
This webinar recording gives B2B marketers contextual backdrop as to how purchase decisions are made across generations as well as what's driving those preferences. Actionable market insights around customer demand can help B2B businesses better respond to changing customer dynamics by accelerating their own digital transformation efforts.
Download the webinar recording now