If you are planning a conference and need a motivating speaker, we can help. We can provide someone who can inspire the audience and leave them feeling they have learned something. As trained and seasoned presenters, we can offer you the right person for the right occasion.
What we will set out to do
Our aim will be to deliver a talk that people wish would go on longer. Our aim will be to motivate and educate.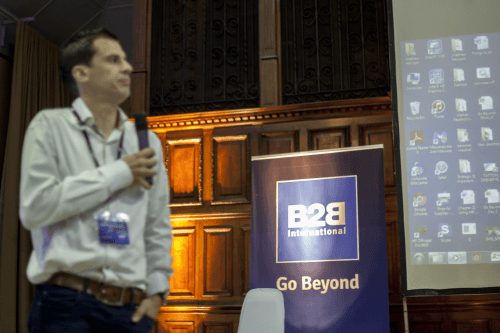 How we will do it
We will sit with you prior to the conference and discuss the audience, the purpose of the conference, and what you would like to achieve with the session.
We will prepare a talk which meets your needs and most especially meets those of the audience. Our aim always is to engage and to involve the audience.
We will share with you exactly what we are going to do before the event.
What you will get out of it
We will give your conference brio. We will challenge the audience and leave them feeling that their time has been well spent.
Clients for whom we have made their conference sparkle include Speedy Hire, Brammer Industries, ExxonMobil Chemical, FEFCO (European Corrugated Packaging Association).