Oliver Truman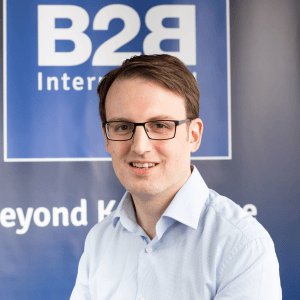 As a Director, I obviously work very closely with clients, ensuring all their research requirements are met. However, I also have special responsibilities for I.T. and online operations. Within that role, I assess new online research approaches – whether it be online surveys, mobile ethnography, online focus groups or market research online communities – and adapt them to meet the needs of b2b audiences.

Oliver Truman
Director
What is the best thing about working at B2B International?
I have a curious mind, so I love having the chance to immerse myself in such a variety of different companies, industry sectors and projects. You certainly learn something new every day at B2B International! I also thrive on helping companies change for the better and get real satisfaction in seeing the recommendations from our research projects successfully implemented.
What is the best advice you have ever been given?
If you cannot do great things, do small things in a great way.
What is your favourite place you have visited – and why?
I'm a big fan of mainland European cities – especially those which have a reputation for their ales, which I'm always happy to sample along the way.
What is your favourite book?
Extraordinary Popular Delusions and the Madness of Crowds by Charles Mackay
What is your favourite pastime?
Like many of my compatriots, I am an avid follower of both cricket and football.