Conor Wilcock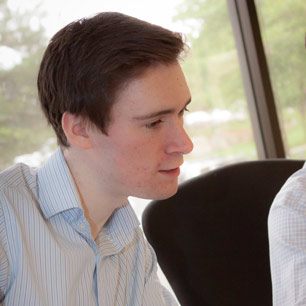 As a Research Director, I am involved in projects from start to finish. This includes everything from questionnaire design, focus group moderation, data analysis, and presentation development and delivery.

Conor Wilcock
Research Director
What is the best thing about working at B2B International?
Every day is completely different. The nature of b2b market research means that projects vary greatly, which leads to constant intrigue. Researching complex and (often) niche markets gives you a wide breadth of experience and expertise.
What is the best advice you have ever been given?
Never go to bed angry. I try to apply this at work as well as at home, by approaching issues head-on rather than delaying them. It's better to end the day without anything hanging over you.
What is your favourite place you have visited – and why?
Tokyo is a fascinating city. A bird's eye view lends to perceptions of chaos and disarray, but it's one of the most efficient and absorbing places I've ever visited.
What is your favourite book?
Kane and Abel by Jeffrey Archer. It's an epic 'rite of passage' novel, which has a bit of everything – drama, thrills, romance and history. A literary emotional rollercoaster!
What is your favourite pastime?
Baseball is known as America's pastime, and it's certainly my favorite. I avidly follow my beloved Boston Red Sox, and try to watch at least a few games in New York over the long summer.