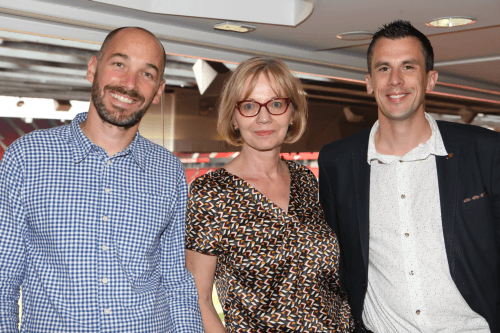 Market research specialist B2B International has consolidated its presence in Germany by choosing Düsseldorf for the launch of its eighth global office.
The business-to-business intelligence firm, which was founded in Manchester in 1998, has developed a presence in four countries worldwide and now counts Germany as its largest market outside of the UK and US.
The launch of the permanent office in Düsseldorf follows sustained growth in its German client base, which includes manufacturers Henkel, Infineon and Vaillant. The new operation is headed by Germany general manager, Claudia Knod, who joins from Swedish-based research firm Norm Research & Consultancy, having spent six years developing its German market presence.
The move marks the latest expansion for B2B International, which has already established offices in New York, Chicago, Beijing, Shanghai, London and Manchester.
Matthew Harrison, director at B2B International, said: "We've been steadily developing our activity in Germany throughout the past 16 years, to the point that it now represents a top three market for us. In addition, 70 per cent of our international projects involve research within Germany. Investing in a permanent presence in Düsseldorf will provide a solid platform for our on-going expansion.
"Claudia brings 30 years' experience in a range of relevant roles and sectors, which will help us achieve the ambitious growth targets we've set for the next three years."
Claudia Knod, general manager, added: "Exporters remain the engine-room of the German economy and so there is significant demand for insightful research from firms with a genuinely international reach.
"With China an increasingly important market for German exports, our expertise and presence on the ground there is a significant advantage."
B2B International was launched as a family business in 1998 and has grown to employ a team of 120 people globally. The firm provides comprehensive business-to-business research services to a wide range of sectors, from traditional heavy industry through to financial and business services, and counts 600 of the world's largest 1,500 companies among its client base.